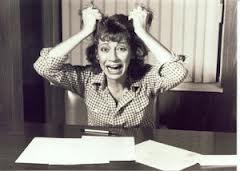 Coming from the Wallstreet Journal,  a new study found that overall, the most common DEAL BREAKERS for men while dating were: living more than 3 hours away and having a low sex drive. Well hell, by the time you'd Get there... the only drive left would be the milage back!
The study found that when women were asked, they had quite a few more deal breakers than men, such as: being lazy . . . disheveled . . . too needy . . . not having a sense of humor . . . living more than three hours away . . . being bad in bed . . . lacking confidence . . . playing too many video games or watching too much TV . . . having a low sex drive . . . and being stubborn.
I mean… what's Left? Girls? You've got slim pickins' after reading all that!
The bottom- bottom line with women is they are WAY more likely to break up with someone who plays too many video gamesand is not good in bed! 
After absorbing this, don't you wonder why more women aren't with women? Jesus, we're picky!