To be a #SugarMom, you must have memories to pull from that give you the strength to move forward and become who you want to be, yet again! Many memories come from  how we raised our children; how much control we may have let our husbands have, how powerful a pull did our parents have on us even while we were adults?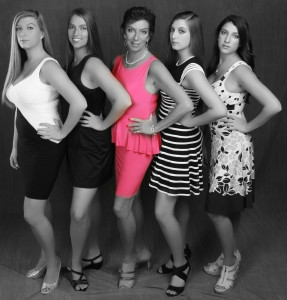 I can look back on one very tumultuous time in my life, when I knew it had to be all about "change." In fact, drastic change! 
There was such a year for me; so mind-boggling but so instrumental in helping me in my second half of life! These episodes become the things that light you up from the inside and act like a torch to allow you a forward momentum in the darkest of futures! We are dazzling because of our dizzy backgrounds and colorful foregrounds! Let me summarize this thought by saying, I'm either "one strong son of a gun," or "one crazy bitch" that was completely out of control!
Remembering: I'd sent one kid to college for his first time, sold our house for above market value by accident (too long a story!) – left him in school at Iona, picked up 3 of my other daughters and moved them from LI, NY to Ft Mill, SC while all were still in HS and Middle School, and left the last one behind to finish her last year of college! I said, "goodbye and thank you" to NYC's air waves of 25 years, for having me talk to millions, as a jock – all without having a plan! I just knew it was time to go! The winters were too much to handle, the cost of living was outrageous and I felt as though my kids were going to be stuck in a rut called "Long Island Drama." 
We arrived in the Charlotte, NC area where we rented a house in a hurry, I grabbed a part time job on the air with Greater Media's "1079 The Link," and then I found out we'd gotten Lucky with the school district! It dawned me only then, that most people with children research school districts and move based upon that fact alone! I'm very fortunate because everything happened so quickly that because of my haste we could have wound up in a tailspin instead. 
I wound up back on the air with CBS, only in Charlotte this go-round, doing middays! I watched my kids prosper, secretly thanking God that I'd made the right decision!
Two of the girls made their school dance teams and became front and center! They wouldn't have even tried out in NY, which made me think; "new places, new beginnings," do matter. My third daughter also was able to live her dream via the world of gymnastics! She completed her "round-off back handspring!" 
My Iona kid chose to transfer midsemester and attended a D1 school in SC; now able to play soccer and complete the Major he'd wanted in the first place-Graphic Design! Very few artists are goalies, for sure! My College Grad found her way to the Carolinas as soon as she finished that semester.
I am truly blessed that it all worked out. That is the message I'm trying to send; sometimes we must take chances, risks, even if it makes us uncomfortable for a moment – once in a while we get lucky! When we do? The risk is so rewarding!
Now, after looking back… I look around me at my grown children, 5 years later- a 5th grade teacher, an accomplished artist, (who's just sold his first piece for major bucks) and three still in college with wonderful boyfriends, and high hopes, and I know for sure that as "the mom," I made the right choice; better yet, they believed in me.
My wish for you, is to also reach for the stars, find the freedom to take those risks! "Mundane Road" is not the forward moving pathway. Go for it! Do what you've always wanted to do! Your kids will look at you differently: "the mom that skirts the line and is a true woman of substance." Outside the box is an OK place to be! There's nothing better than to have your family risk all on your "leap of faith!"
Everything you do in the second half of your life will be watched and scrutinized by your kids, and believe me when you make dynamic choices it will have a ripple effect; as your kids get older and have their own families – they will be proud of their roots while they emulate you and wind up being just like you! THAT is the ultimate compliment! Ha! They may never admit to it, but you'll recognize it! That part is good as gold! #SugarMom is a woman who lives a life less ordinary. I believe that is YOU.
Much love,
Robin
#Sugar Mom