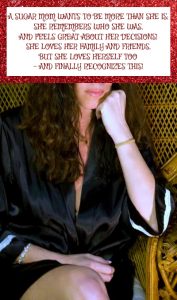 When you've reached the end of the rope… you've got one knot to hold on to, before you know you've got to let go… that feeling of despair where life is about to turn due to YOUR decision.
It's scary, and it's So Real, but if you Don't make the right choice you may as well wear those cement shoes for the rest of your life.
A #SuigarMom: Taking risks, making changes, and making it work.